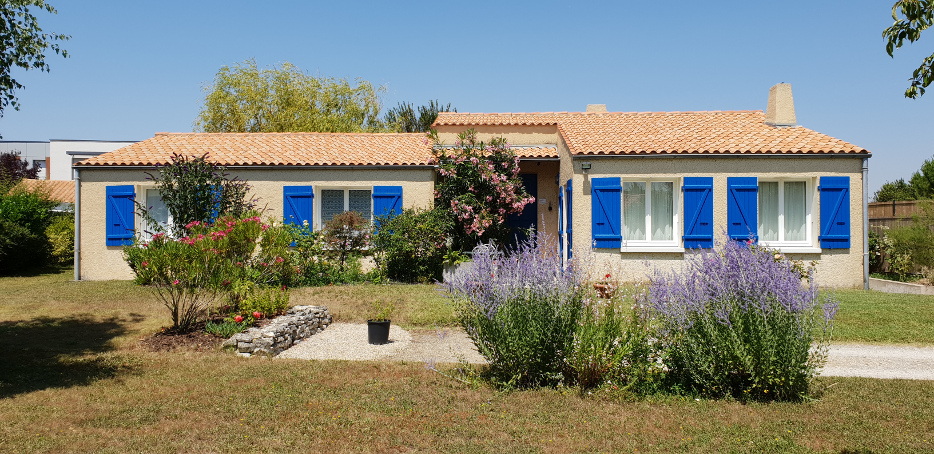 In La Jarrie for 17 years, we welcome you in our one-storey home, surrounded by a large and quiet garden. We offer 2 double bedrooms at one end of our house, overlooking the garden. They can accommodate 1 to 3 persons each. Availability and prices.
During summer, you can have breakfast with us in the garden, relax there or spend a pleasant evening with us.
From our village, it will take you only 10 minutes to reach La Rochelle and visit the old town, enjoy the aquarium or have coffee on a terrace. Châtelaillon, an old seaside resort from the 20's, is also 10 minutes away from our home.
L'Hermione will come back at Rochefort 5 July 2019 at 19h30.
Download maps of the region and the village.
Anne et Philippe BIGANT 21 bis rue de Nuaillé 17220 La Jarrie France +33(0)5 46 35 89 18 Mobile: +33(0)6 67 32 06 83
Our email adress is on french pages !